About 1st Choice Cabinetry
1st Choice Cabinetry has been in business since 1992 serving the Raleigh, Chapel Hill & Durham markets with their cabinetry needs. Initially the company's focus was on the newly constructed custom built single family homes and the custom builders who built them.
Today the company's focus is more diversified both geographically and in market segmentation. Cabinetry design and installation are provided for new single family & multi-family applications, remodel applications for single family & multi-family, and commercial applications. Our services are now provided for the Raleigh, Durham, Chapel Hill, and Charlotte NC communities. In working with our customers in every application our promise is to make their cabinetry selections EASY AND AFFORDABLE!
At 1st Choice Cabinetry, we believe the first step toward a successful project is building strong relationships with customers. We have professionals experienced in a number of design specialties ranging from "sustainable design" to cabinetry specially created for people with special physical limitations. As a member of the U.S. Green Building Council, 1st Choice is committed to offering our clients alternatives that are consistent with protecting our environment. 1st Choice has committed to both green design alternatives as well as enacting sustainable practices within its own company.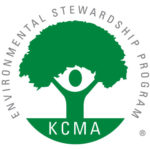 In addition to design services, 1st Choice Cabinetry carries a wide variety of products to suit any kitchen, bath or other living or working space. From top-quality wood finishes to environmentally conscious surfaces, we're prepared to exceed your expectations in terms of selection and service. 1st Choice represents some of the World's finest cabinet manufacturers in addition to offering custom millwork solutions in house through our custom cabinetry shop where we can create just about anything you can imagine.